24th Jan 2018
We are proud to announce the release of the Water Vision water tank level monitoring system, which is designed and manufactured in New Zealand, by Invision. Water Vision is the second system to utilize the Invision cloud service to allow viewing and control of the Water Vision system (tanks, pumps, irrigation systems and other devices) from mobile devices. Water Vision is designed for home owners on tank water, all the way up to farmers with lots of tanks, pumps and irrigation systems. Water Vision will tell you how much water you have remaining and how long it will last, based on your average usage. Water Vision will also detect leaks, in as little as 5 minutes. Mobile apps for both Android and Apple are available, but are optional, as the system has it's own touch colour display. www.watervision.co.nz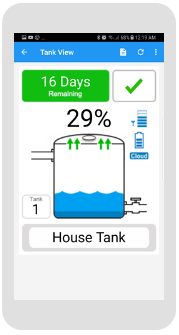 12th Oct 2017
Invision is proud to announce the release of the HRV Home Ventilation App for Android and Apple platforms. This app uses Invision's custom designed Cloud to allow viewing and control of an HRV Home Ventilation system, from a customers pocket. Company director David Dobbs says "All of the cloud software and app software is written in house to ensure total control over the entire operation of the system. This platform can be used for many other types of devices to allow control of the device, from anywhere in the world. We already have other customers lining up to utilize this technology with their products."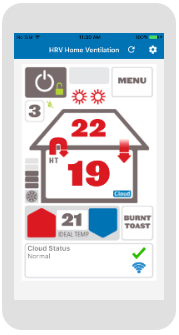 21st Nov 2014
Our contract manufacturer QuickCircuit has become a proud sponsor of the Hi-Tech Awards. Quote "QuickCircuit recognises the importance of awarding excellence and has committed support for the 2015 Hi-Tech Awards. With many of our customers industry leaders in their field and winners of this award previously, we are pleased to offer our support for the NZ Hi-Tech Trust. The NZ Hi-Tech Trust is the governing body for the Awards Programme, and set up in 2009 follows on from the NZ Hi-Tech Association. We look forward to the innovation and inspiration that next year's finalists will showcase."
4th Oct 2014
At the recent Hi-Tech Awards, one of our clients was awarded Hi-Tech Start-up Company of the Year 2014. They also appeared as a finalist in the Hi-Tech Hardware Product Award. Invision is proud to be the designer of the hardware and software for this product.
1st Feb 2011
HRV notches up 100,000 customers. When the Khurana family of South Auckland decided to ventilate their home, they became healthy home ventilation specialists HRV's 100,000th customer. This significant milestone comes only eight years after the company was established in 2003. Since its humble beginnings, HRV has quickly grown to become New Zealand's largest home ventilation company, employing 400 staff through 20 locally-owned franchises across the country. Invision is proud to be the designer and supplier of the electronics, for the HRV system.